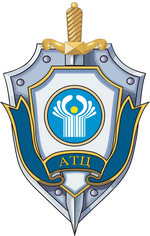 The exercise under the auspices of the CIS Anti-Terrorism Center involved manpower and facilities of the combined forces of the Kyrgyz Armed Forces, Central Military District and aviation group of the Russian Armed Forces.
Totally the manoeuvers engaged almost 2 thousand troops of two countries and 400 pieces of equipment, including aviation. The Russia's Iskander-M tactical ballistic missile system was moved to Kyrgyzstan for the first time to solve training tasks.
According to the exercise concept, large formations of international terrorist organizations are redeployed to Kyrgyzstan to shift terrorist activity to the region which is at the junction of Kyrgyzstan, Tajikistan and Uzbekistan and to create a new stronghold.
The joint task force of the Kyrgyz and Russian armed forces have conducted a military operation to block and eliminate a large simulated armed terrorist formation which have penetrated through the border of the Kyrgyz Republic.
Aircraft of the Russian aviation group, helicopters and artillery of the General Staff of the Kyrgyz Armed Forces have carried out an air raid and artillery shelling on the assembly area of the "terrorists".
Iskander-M tactical ballistic missile system and aircraft of the long-range aviation of the Russian Aerospace Forces carried out missile attack on the base camp of the simulated terrorists.
The areas of concentration of individual "terrorist" groups in the border zones of the Kyrgyz Republic have been mopped up by the units of the Kyrgyz Armed Forces with the support of the units of the Russian Armed Forces (Central Military District).
The Issyl-Kul Antiterror-2018 joint anti-terrorism exercise is carried out in accordance with the current Program of cooperation of the CIS member-states in combating terrorism and other violent manifestations of extremism for 2017-2019 and is aimed at increasing readiness of the security agencies, intelligence services and other uniformed bodies of the Commonwealth member-states to jointly counteract terrorist challenges and threats.