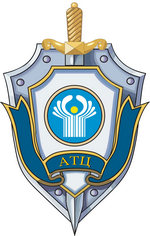 PRESS-RELEASE
On 25 September an anti-terrorism operation was conducted in the international airport Issyk-Kul under command of State Committee of National Security of the Kyrgyz Republic (KR SCNS) to compel to land (by Russian AF) an aircraft hijacked by simulated terrorists, to neutralize them, to release hostages with use of special units of KR SCNS and Interior Ministry within the framework of second stage of the joint anti-terrorism exercise. The anti-terrorism operation was coordinated by the Republican crisis center.
The KR EMERCOM units carried out a mission to minimise terrorist attack consequences.
Issyk-Kul Antiterror-2018 joint anti-terrorism exercise is carried out in accordance with the Program of cooperation of the CIS member-states in combating terrorism and other violent manifestations of extremism for 2017-2019.
During the first stage from 4 to 6 September the units of security agencies and intelligence services of seven states, including Armenia, Belarus, Kazakhstan, Kyrgyzstan, Russia, Tajikistan and Uzbekistan, with the coordinating role of the CIS Anti-Terrorism Center (CIS ATC) mastered algorithms of coordinated actions to identify "sleeper cells" of ITO, to prevent and suppress the terrorist attacks under preparation, to close channels of illegal arms, ammunition and explosives trafficking.
The final phase of the exercise, involving a tactical operation aimed to block and eliminate large armed terrorist formations which have penetrated through the border of the Kyrgyz Republic will take place on 26 September at the military range Edelweiss, Kyrgyzstan.
The manoeuvers engaged forces and facilities of the combined forces comprising of the units of the Kyrgyz Armed Forces, Central Military District and aviation group of the Russian Armed Forces.
The joint anti-terrorism exercise of the competent authorities of the CIS member-states will be held in Kyrgyzstan for the third time. In 2001 they were conducted in Osh (South-Antiterror-2001) and in 2013, in Bishkek (Ala-Too Antiterror-2013).

CIS ATC Press Office