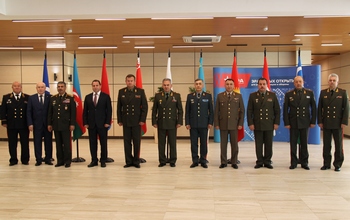 The CIS ATC delegation led by its Head Colonel-General of Police Andrey Novikov took part in the meeting of the Council of the ministers of defense of the CIS member-states on 5 June 2019 in Anapa, Russian Federation.

On behalf of the CIS Anti-Terrorism Center Andrey Novikov highly appreciated contribution of the CIS ministries of defense and their main bodies of military administration into the fight on terrorism and noted the atmosphere of fruitful and pragmatic cooperation which have been established for the years between the Secretariat of the MoD Council and CIS ATC.

Andrey Novikov said that operational situation in the Islamic Republic of Afghanistan has serious influence on security of the Central Asian states. Elaboration of joint practical operations of military authorities, security agencies and special services of the CIS to counter activity of the international terrorist organizations may become an effective tool to address potential challenges and threats to security of the Commonwealth states, he added.

Foto courtesy of SMO Secretariat