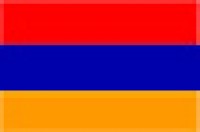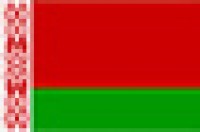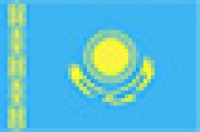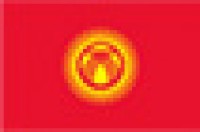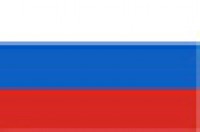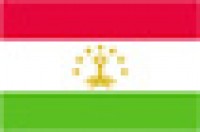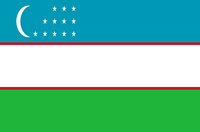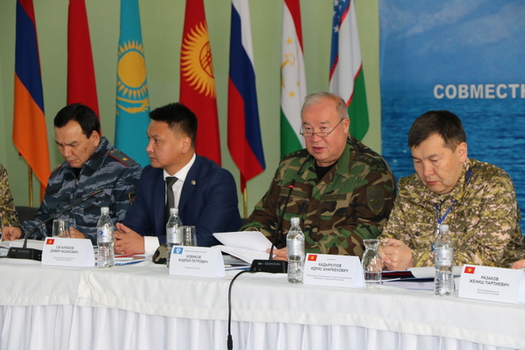 Subject of the exercise: "Organization and conduct of coordinated intelligence-search operations aimed to identify and prevent activity of "sleeper cells" of international terrorist organizations. Conduct of operational combat actions under a joint special anti-terrorism operation intended to prevent terrorist attacks on transport facilities and a tactical operation carried out to eliminate terrorist illegal armed formations in the border zone".
During the first stage on 4 - 6 September the units of security agencies and intelligence services of the involved states with the coordinating role of the CIS Anti-Terrorism Center (CIS ATC) mastered algorithms of coordinated actions to identify "sleeper cells" of ITO with the purpose to prevent and suppress the terrorist attacks under preparation, close channels of illegal arms, ammunition and explosives trafficking.
The second stage on 25 September involved an anti-terrorism operation conducted in the international airport Issyk-Kul under command of State Committee of National Security of the Kyrgyz Republic (KR SCNS) to compel to land an aircraft hijacked by simulated terrorists, to neutralize them, to release hostages with use of special units of KR SCNS and Interior Ministry. The KR EMERCOM units carried out a mission to minimise terrorist attack consequences.
The third stage of the exercise (on 26 September) was organized at the military range Edelweiss of the Armed Forces of the Kyrgyz Republic where a joint task force of the Kyrgyz Armed Forces and Central Military District of the Russian Armed Forces carried out a tactical operation to block and eliminate large armed terrorist formations. For that purpose in order to reinforce military units of the Kyrgyz Armed Forces involved in the anti-terrorism operation, mobile command posts, tactical military units, reconnaissance units equipped with UAVs, airborne troops, rocket and artillery units were redeployed from the Central Military District of the RF Armed Forces to the exercise area. The air support of the tactical units was provided by the aviation group and involved strategic aviation of the Russian Armed Forces.
The base camp of the simulated terrorists was destroyed with Iskander-M tactical ballistic missile system which had been moved to the territory of the Kyrgyz Republic from the Central Military District in advance.
Totally the tactical anti-terrorism operation involved more than 1,400 troops and 200 pieces of equipment, including 28 aircraft and helicopters, out of them 4 aircraft of strategic aviation (Tu-95MS and Tu-22M3).