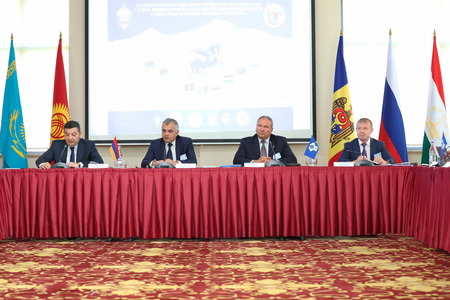 Subject of the training: "Cooperation of security agencies, intelligence services and law-enforcement authorities of the CIS member-states in detecting and suppressing operations of international terrorist organizations aimed at preparation and conduct of terrorist attacks on fuel-energy complex facilities".

The training purpose was to train officers of operational units of the Commonwealth competent authorities to joint practical actions of the first stage of the Ararat-Antiterror-2019 joint anti-terrorism exercise.

The participants were familiarized with a concept and order of the stages of the joint anti-terrorism exercise, reviewed typical cases of detecting and preventing terrorist attacks under preparation as well as methods and ways of organization of inter-agency and inter-state cooperation during coordinated operational procedures; mastered algorithms of employment of the CIS collective-use information systems.

The above training became one of preparatory stages of the Ararat-Antiterror-2019 joint anti-terrorism exercise to be held in September this year in the territory of seven CIS states. The event brought together representatives of the security agencies and intelligence services of Armenia, Belarus, Kazakhstan, Kyrgyzstan, Moldova, Russia, Tajikistan and Uzbekistan.