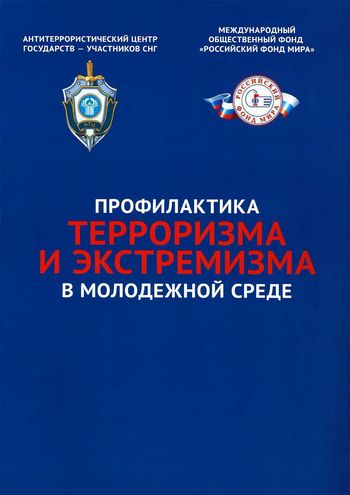 The handbook "Prevention of Terrorism and Extremism in a Youth Environment" was developed by the specialist of the CIS Anti-Terrorism Center and the Russian Peace Foundation.

The work unveils main directions and technologies of engaging young people into terrorist and extremist activity and describes best practices of the CIS member-states in preventing terrorism and extremism in a youth environment. The main focus is made on the method of countering extremist ideology, including in the Internet.

The publication is intended for the officers of the law-enforcement agencies and other state authorities involved in prevention of crime by minors, as well as for the tutors and teachers of the educational institutions, managers of youth non-governmental organizations and military sports clubs and other persons involved in educational work with young people.